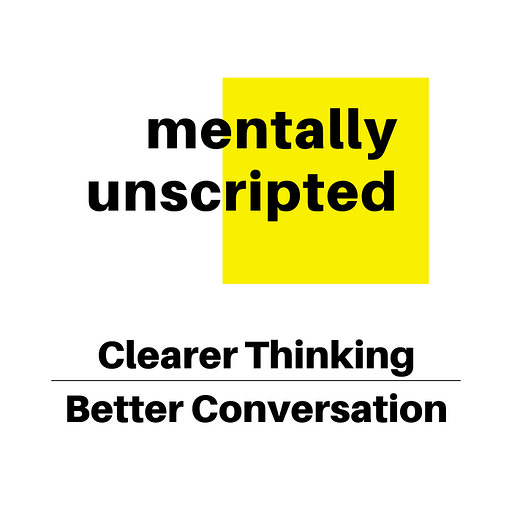 Sep 29, 2021 • 1HR 4M
Ep37 - Unshackled Liberty Podcast: Communicate! with Scott Grayson
Discover how to use critical thinking to tear complex issues down to their simple basics and have productive conversations with friends and family about any topic under the sun.
Scott was a guest on a recent episode of Unshackled Liberty where he talked to Q the Abolitionist and Crypto Gumbo about the increasing lack of communication in the world and the divisiveness it's causing.

Unshackled Liberty "is a libertarian variety show where we discuss the value of reducing the role of government in our daily lives. We have interviews and news from various sources and evaluate everything from the perspective of Christian Voluntaryism. We hope you stick around for a few episodes and enjoy the content."

Find Unshackled Liberty here and your favorite podcast app.

Engage with Scott and Paul on the Twitter thought control machine.
We're also on Odysee (full episodes and clips).
Follow Scott at Strength and Reason.